Clinician's Corner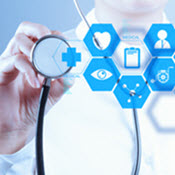 Mission Statement: To assist clinicians with a better understanding of the coverage and documentation requirements when providing and ordering durable medical equipment, prosthetics, orthotics and supplies (DMEPOS) to Medicare beneficiaries. Prior to dispensing any DMEPOS item, suppliers are expected to conduct a thorough intake and assessment to determine if the beneficiary qualifies for the item. There must be an open line of communication between the supplier and ordering practitioner. Suppliers are trained on coverage criteria for equipment, however, the documentation to support that criteria cannot come from the supplier, it must be present in the beneficiaries' medical record. This section of the website is dedicated to the clinicians to assist with this understanding.
Fred Mamuya, M.D., PhD
Medical Director, DME MAC, Jurisdiction A
Peter J. Gurk, M.D., CPE, CHCQM
Medical Director, DME MAC, Jurisdiction D
Clinician Resource Letters - Letters created by the Medical Directors of all four DME MAC Jurisdictions to assist suppliers in communicating the documentation needs to the referring clinicians
Clinician's Checklists - View checklists created specifically for clinicians to assist with ensuring that you complete the appropriate documentation needed when you prescribe durable medical equipment prosthetics, orthotics and supplies (DMEPOS) to your Medicare patients.
Clinician Hot Topic Articles
Clinicians! Are you ordering...
Last Updated Dec 18, 2018