Rebate Summary Letters
Noridian continues to experience high call volume from providers needing additional detail on B2 rebates listed on their remittance advices. Most often, these refunds will be paid due to appeal decisions, but B2 rebates could also be paid to refund provider submitted checks. The purpose of this article is to provide direction regarding where this information can be located in the future.
Noridian will be issuing supporting documentation for these refunds on a weekly basis. This detail will be for the prior week's refunds. The detailed information will include the patient control number (PCN) or check number, the invoice amount, and the document control number (DCN) or other additional information.
The PCN or check number will be found in the field labeled Invoice Number on the Rebate Summary attachment. It will be preceded by the abbreviation "REF"
The invoice amount will list an invoice total located at the end of the summary.
The DCN will be located in the description field and be labeled appropriately. The description field would also have additional information regarding a check refund.
The invoice date provided on the Rebate Summary spreadsheet is the date that Noridian issued the funds; however this refund will not show on your remit for two business days.
A copy of the Rebate Summary and letter is shown below for your reference.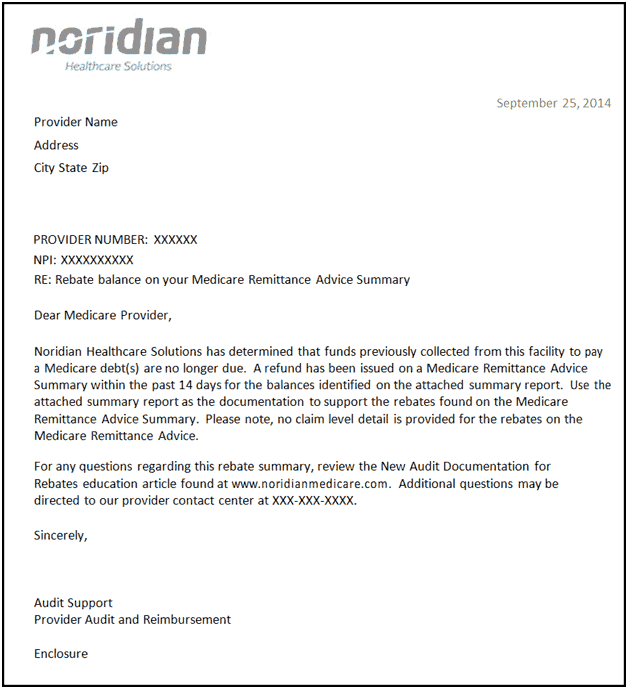 Last Updated Mon, 16 Jan 2023 18:34:58 +0000